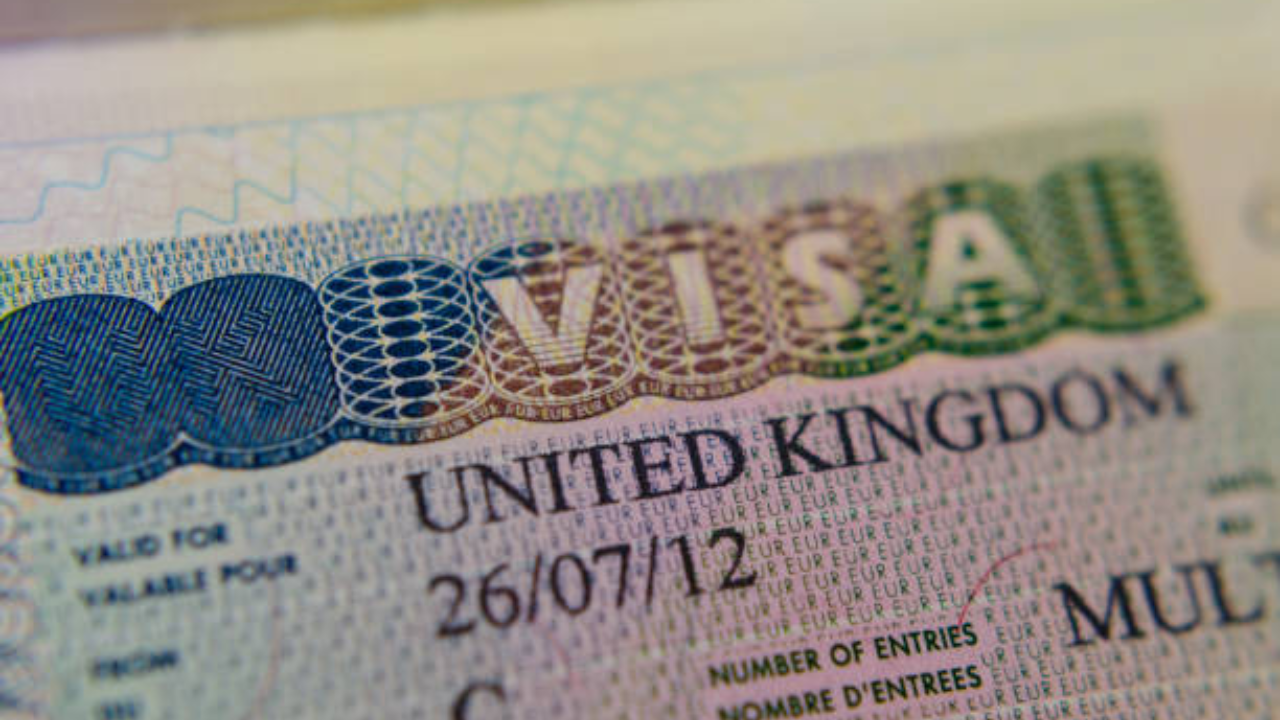 UK Student Visa : International Students Cannot bring family to UK, New Immigration Rule Announced.
United Kingdom has published new guidelines for overseas students' immigration. International students enrolling in non-research postgraduate studies would not be permitted to bring their families or any dependents with them to the country, according to a statement issued by the UK Home Office. The UK Prime Minister has been leading the charge against the nation's immigration issue. In addition to Sunak, the Home Secretary has declared that only students engaged in postgraduate programmes designated as research degrees would be permitted to bring their family members, including parents and children, as dependents. According to the notes provided by the UK Home Secretary, "this package includes removing the right for international students to bring dependents unless they are on postgraduate courses currently designated as research programmes."
Foreign students enrolled in non-research postgraduate studies in the UK will not be permitted to bring any family members with them under the new immigration restrictions. As additional measures to reduce immigration from abroad, the UK government also intends to eliminate the option for international students to transition from the student to the employment path before finishing their studies and evaluate the maintenance requirements for students and dependents.
UK changes could disproportionately affect women
The official declaration of changes has not yet been published, thus it is not yet possible to know all the specifics of the planned policy change, which will take effect in January 2024. While the vast majority of students will not be impacted by proposals that limit the ability to be accompanied by dependents, more information is required on the programmes that are in scope before a proper assessment of the impact can be made, according to Jamie Arrowsmith, director of Universities UK International in response to the announcement, highlighting the concerns. We are aware that modifications will probably affect women and students from particular nations disproportionately.
On social media, Nick Hillman, the director of the think tank Higher Education Policy Institute, expressed his concerns as well. He claimed to have seen unpublished data that suggested as many as 69% of students who bring dependents to the UK are female. There is a gender dimension to the recent news regarding international students that is likely to go unnoticed, Hillman said in a tweet. Women make up a sizable portion of the overseas students who bring dependents to the UK. The PIE News has reported on the rise in applications for dependent visas related to the student route visa over the past year, with Nigeria recognised as the main source market for family-oriented applications.
UK's visa ban: 7 countries that allow foreign students to bring families.
In light of the new visa limitation preventing foreign students, especially those from Nigeria, from entering the UK with their families, it is now possible to compare these policies with those of other nations. In an effort to draw in a large, youthful, and energetic work force that will help them expand and build their economies, the majority of the European countries have been revisiting their visa and immigration rules and providing flexible immigration options. "Due to an ageing population, Europe as a whole has a population problem. This restriction will help other nations that are looking for talented employees, according to UK-based immigration analyst Toyyib Adelodun. He claimed that most European countries have affordable tuition costs, and that the only issue is the lack of proficiency in the local tongue.
Here are seven countries that allows international students to bring their families.
1. Canada
2. Germany
3. Australia
4. New Zealand
5. Finland
6. Denmark
7. Estonia
India Young Professionals Scheme visa
An India Young Professionals Scheme visa allows Indian citizens between 18 and 30 years old to live and work in the UK for up to 2 years. You must be selected in the India Young Professionals Scheme ballot before you can apply for this visa. To enter the ballot you must declare that you're eligible for the visa - check if you're eligible before you enter.
UK orders closure of visa application centres
The United Kingdom has said that its Visa Application Centres in Abuja and Lagos will be closed on Friday and next Monday, following the general election scheduled for February 25. The UK Visas and Immigration disclosed this via its Twitter handle on Tuesday. According to the UK, customers can purchase the Keep my Passport in order to retain their passport during the period of closure.
Indians with kids to benefit from latest update to US immigration policy manual
The Biden administration has announced a policy manual update for the purpose of calculating a noncitizen's age in certain situations under the Child Status Protection Act (CSPA), a move seen as a small but important step in addressing the woes of the aged-out children, a large number of whom are Indians, who came to the US legally with their parents.